Maybe You Have Heard About LeadsLeap And Wonder Whether Is Is Worth The While? Keep Reading To Learn More…
What Is LeadsLeap?
LeadsLeap is an unique Traffic-Exchange (TE), a Paid-To-Click (PTC) site and offers extremely valuable Text-Ad-Advertising. Furthermore it offers some really cool tools, like a Link-Tracker, a Popup-Generator and some other, as well as training tutorials. You could say it is an internet marketing toolbox, with many easy to use and ready to go applications.
LeadsLeap is really amazing, especially as it is very well put together and functioning as it is promised, all day long. We all know there are many promises out there, and often programs and system are not even close to being able to deliver on these promises. This is different with LeadsLeap.
LeadsLeap is free to join, although some advanced features do cost a low monthly fee, but there are many members still using only the free features after years, because they really offer value.
Click Here Now To Join LeadsLeap
I know, you might be skeptical whether LeadsLeap is really worth the effort of joining, and giving it a try. All I can say here is, if I were you, just do it. The value, that you will get for free is definitely worth it.
Why Is The LeadsLeap Traffic-Exchange So Unique, You Might Wonder?
The brilliant part with the LeadLeap Traffic-Exchange is that you get credited for every 5 seconds that you are actively surfing a site and you will keep getting credited every 5 seconds for up to 5 minutes. Yes of course you have to be actively surfing the site, otherwise you will not be credited. This is really cool and innovative, as you do not need to rush to the next site, if one website caught your interest.
Is The LeadsLeap Link-Tracker Worth The Time?
The free Link-Tracker you will get with LeadsLeap does not only track visitors and hits, but also gives you clues whether these visitors are real or just bots. This is an amazing feature to find out whether a traffic source is worth the money and effort, or not. The full version of the Link-Tracker is included in your free LeadsLeap membership.
Just click the banner below to join LeadsLeap now:

I Could Go On For Hours…
… Telling you more about the functions of LeadsLeap and how it works – and maybe I will ad to this short article in the near future – but I actually think it is far more pleasing to uncover things live and for real. So just click below and get started with LeadsLeap.
Click Here Now To Join LeadsLeap
Be aware, LeadsLeap is save, free to join and very well done. If you do not like what you will find inside, you can leave with the click of a button and that's it. If you don't want to stay and take value out of LeadsLeap, you are always free to leave.
PS: Did I mention the List-Building tool integrated in LeadsLeap? Trust me, you have to check this out. The combination of list-building and keeping people on your list motivated and tuned in is absolutely unique and unseen in the internet marketing industry so far.
Do not wait another minute, join now: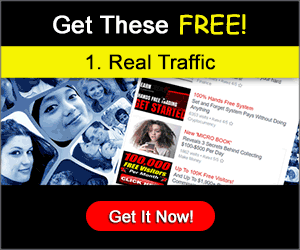 Thanks for reading this LeadsLeap review until its end, and I hope you found some value in it. Hopefully until next time.
To Your Success,
Till